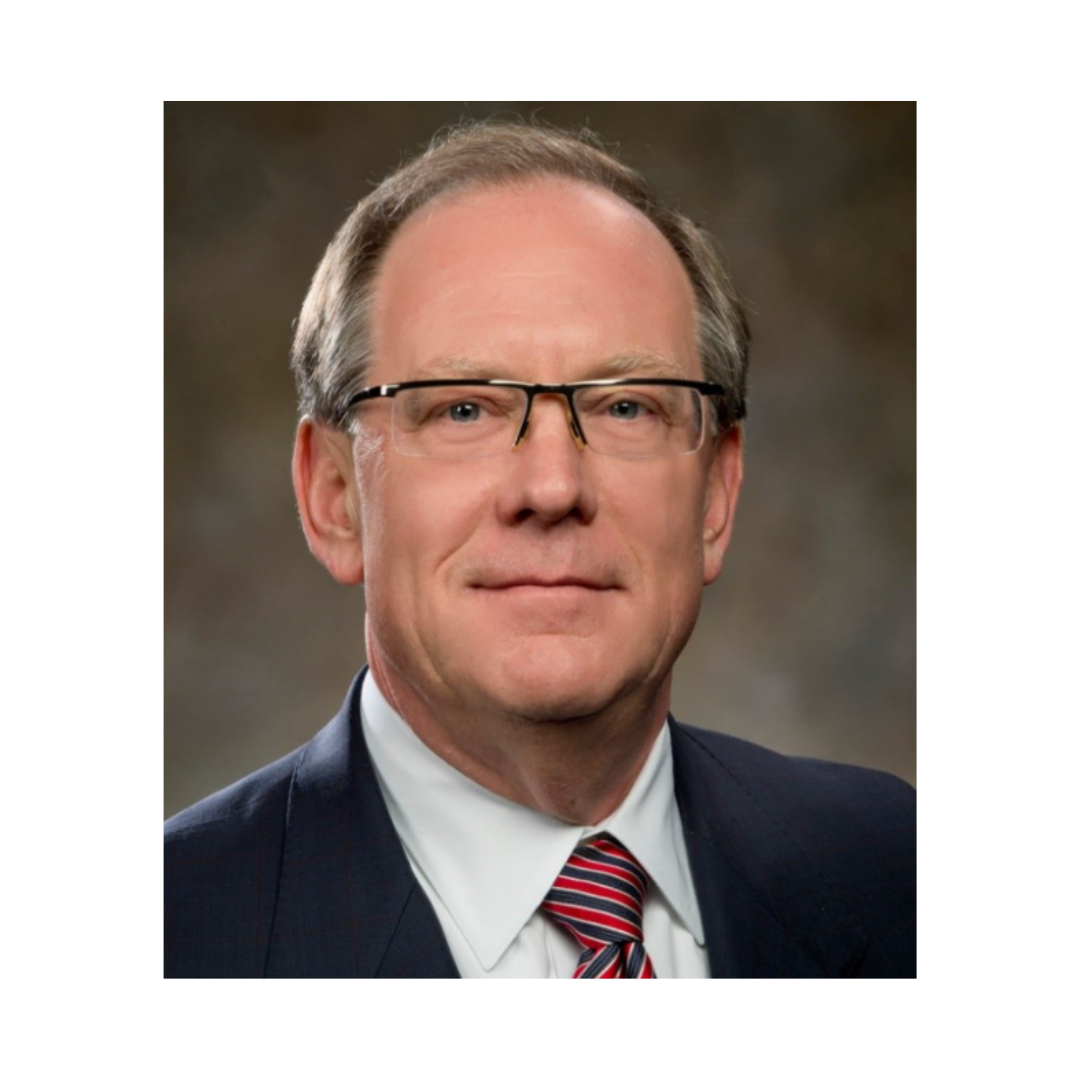 Dennis Andersh is the President and CEO of Parallax Advanced Research Corporation (formerly Wright State Research Institute), an independent non-profit research organization focused on linking academia, industry and the government research and development programs. In addition to his leadership role to connect the academia's research to new markets, Mr. Andersh is the co-lead with Ohio State for the Ohio Federal Research Network that is being developed state-wide to focus academic research to better support Wright Patterson AFB, NASA Glenn as well as other Federal and State Institutions state-wide.
With more than 20 years of documented leadership, management, and technical innovative successes, Mr. Andersh's expertise lies in basic research, laboratory research and development (R&D), system concept development, system and platform development, and the fielding of air, ground and space mission critical systems. He has held several leadership positions at Science Applications International Corporation (SAIC). He earned his Bachelor of Science degree in Electrical Engineering from the University of Arizona and his Master of Science degree in Electrical Engineering from the Air Force Institute of Technology. He is also an accomplished researcher, winning multiple awards from the Air Force when he directed radar research programs for the Air Force Research Laboratory (AFRL).
Frank August has over 40 years of experience in the Aerospace and Defense Industry, working for companies including Sperry Corporation and Advanced Technology in support of Doppler Sonar systems and US Navy Combat Systems Warfare engineering; Comsat Mobile Communications, Inmarsat, Iridium and OneWeb in support of global satellite communications business development, and product management; and most recently for ZIN Technologies in support of SpaceDoc2 and the Communication Services Project (CSP) at the NASA Glenn Research Center in Cleveland, Ohio.
Frank began his current role as Project Manager at ZIN in March 2021, supporting the NASA Communications Services Project (CSP) for the evaluation of commercial satellite communications networks and the development of plans and activities to support NASA's transition from the use of TDRS services to the use of commercial satellite communications data services.
Dr. Keith Bowman joined the Air Force Research Laboratory (AFRL) in 1985 after graduating from Wright State University in Dayton Ohio. His first assignment was in the Flight Dynamics Laboratory working research projects in structural dynamics, aeroelastic tailoring, design optimization, and laser hardening of aircraft structures. In 1990, Dr. Bowman moved to the Advanced Development Projects Office in the Flight Dynamics Laboratory where he led the transition efforts to the warfighter of high temperature composite materials. He moved to the Materials and Manufacturing Laboratory in 1992 and continued to work lightweight materials development and the development and transition of carbon-carbon composites, specifically to nosetip applications. In 2001, Dr. Bowman was selected as the Space Direction Leader for the Advanced Composites Branch in the Materials and Manufacturing Laboratory where he focused the Laboratory's composite materials activities on the needs of the space community. This position led to him becoming the Chief of the Advanced Composites Branch, where he led the technical research of twenty-five government and over 20 contract S&Es. After retirement from the Air Force in 2019, Dr. Bowman served as a technical consultant for i3Corporation, Lockheed Martin HEAT, Innoveering LLC, and Textum.  He joined Parallax in 2022 as a VP and manager for the Advanced Aerospace Systems Division.  Dr Bowman has a BS and MS in systems engineering from Wright State University, an MS in materials engineering and a PhD in mechanical engineering from the University of Dayton, and is a licensed Professional Engineer in the State of Ohio."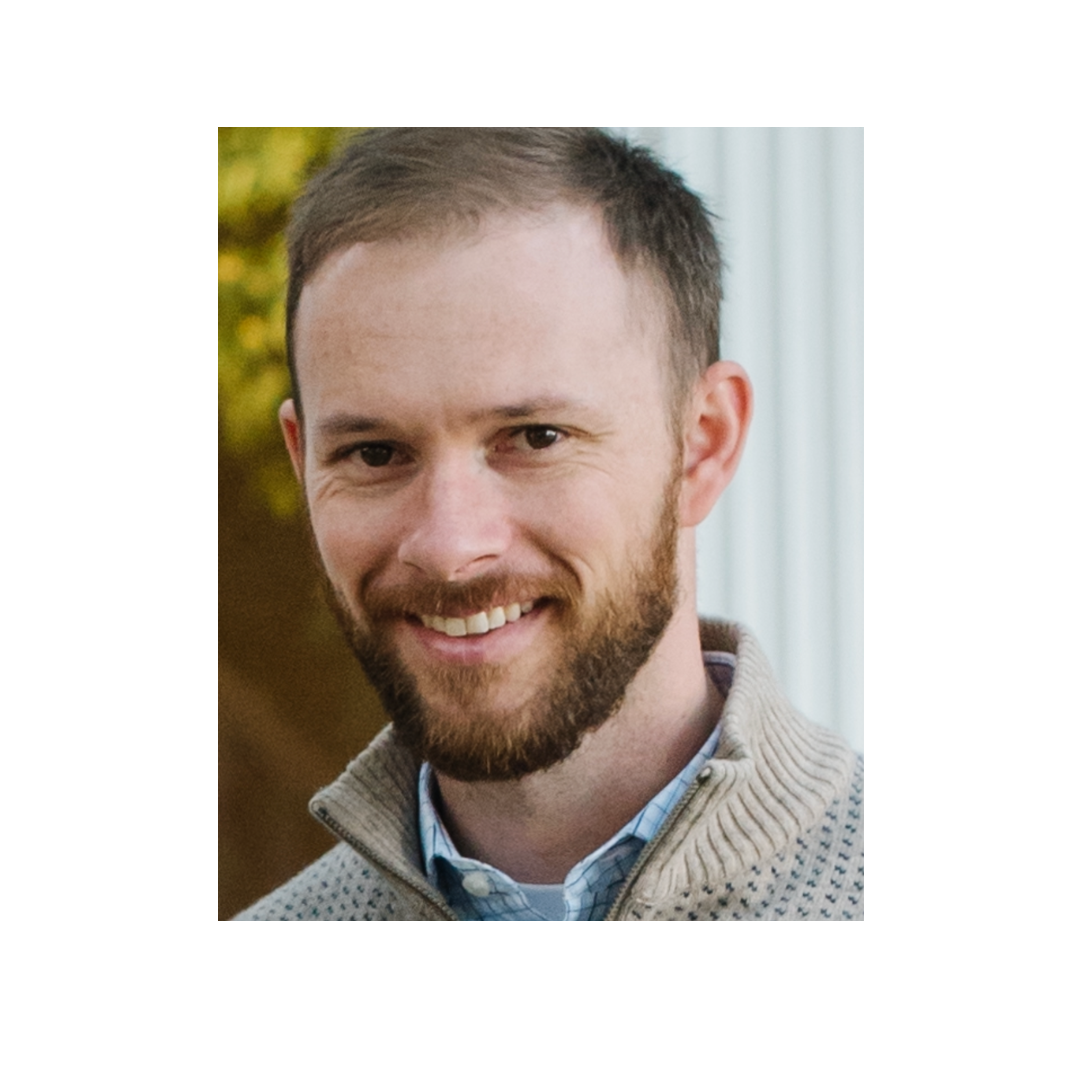 Tom Bush is Senior Director of Government Relations for Airbus Americas. He joined Airbus in 2021 after 12 years on Capitol Hill in Washington, D.C.
At Airbus, Bush serves as the government relations lead for the Commercial Aircraft division, developing and executing legislative and advocacy strategies at all levels of government to support commercial business growth and opportunities. In this role, Bush leads on Congressional FAA Reauthorization and all policy regarding sustainable aviation, and serves as Airbus liaison to associations such as the General Aviation Manufacturers Association, Global Business Alliance, Hydrogen Fuel Cell & Energy Association, and U.S. Chamber of Commerce. Bush is a board member of the International Aviation Club of Washington, D.C.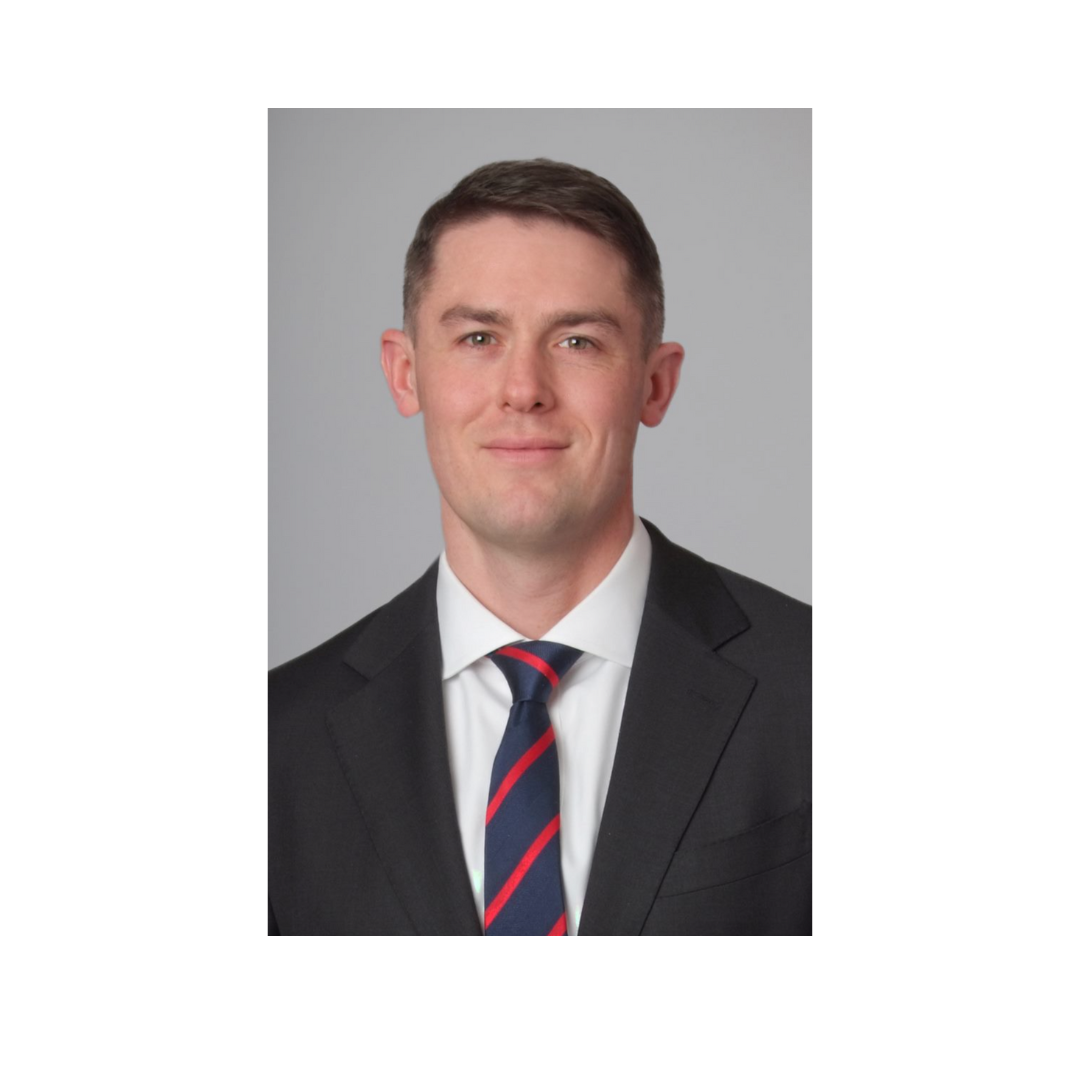 Brendan Clark's practice focuses on intellectual property (IP) and
technology law. He concentrates on patent and trademark matters, as well as cases involving copyrights and a variety of technology issues.
Drawing on his knowledge of today's information economy, Brendan helps clients identify and implement effective solutions to increase return on investment in their intellectual property and technology assets. He provides support throughout the lifecycle of IP assets, utilizing his extensive experience in procurement, assertion and defense, and transaction diligence.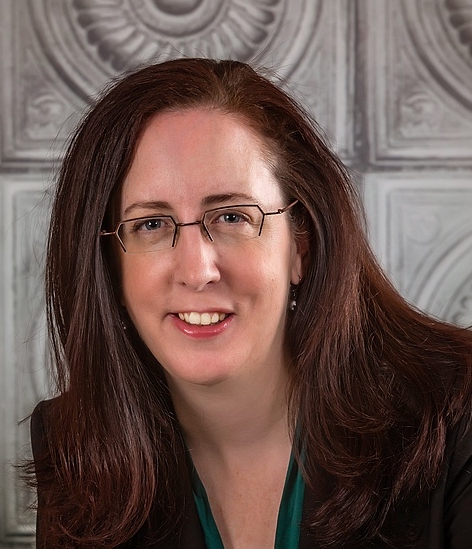 Martha Connell, Director of Environmental, Health, Safety and Sustainability at Aerospace Segment, Parker Hannifin Corporation, is responsible for the operational leadership as well as the development and execution of the Aerospace Segment's EHS and sustainability strategy, which includes safety and climate performance and aligning sustainability expectations with stakeholders. Martha is also leading the EHS and Sustainability integration efforts with the recently acquired Meggitt business. Prior to joining the Aerospace Segment of Parker's business, Martha was the Corporate EHS Director with responsibility for developing programs, policies, and guidelines.
Martha has undergraduate degrees in civil engineering and public policy from Washington University and a Master of Business Administration from Case Western Reserve University.
Matt DeMinico is a Senior Project Lead at The Aerospace Corporation where he is supporting establishment of the Consortium for Space Mobility and ISAM Capabilities (COSMIC), strategic planning support to NASA STMD, and cislunar modularity and interoperability efforts. He previously worked for NASA Glenn Research Center managing a wide portfolio of power projects, and prior to that served as the U.S. Army's Deputy Chief Scientist for Robotics, where he led formulation of the first two autonomy programs within the Army's Modernization Strategy and re-planned the R&D priorities of partner Army organizations to support critical areas of Army Modernization.
Jim Dougherty is the Advanced Technology Product Operations Manager at GE Aerospace, headquartered in Cincinnati, Ohio.  In this role, Mr. Dougherty leads a team of manufacturing program leaders who are managing the hardware execution of GE Aerospace's new technology demonstration programs.  
With more than 22 years of aircraft engine experience at GE Aerospace, Mr. Dougherty's expertise lies in component and system design engineering, product management, engine service contracts, product operations, and airline product support.    
Mr. Dougherty holds a bachelor's degree in mechanical engineering from the University of Dayton, a master's degree in mechanical engineering from the University of Cincinnati, and an MBA from Xavier University.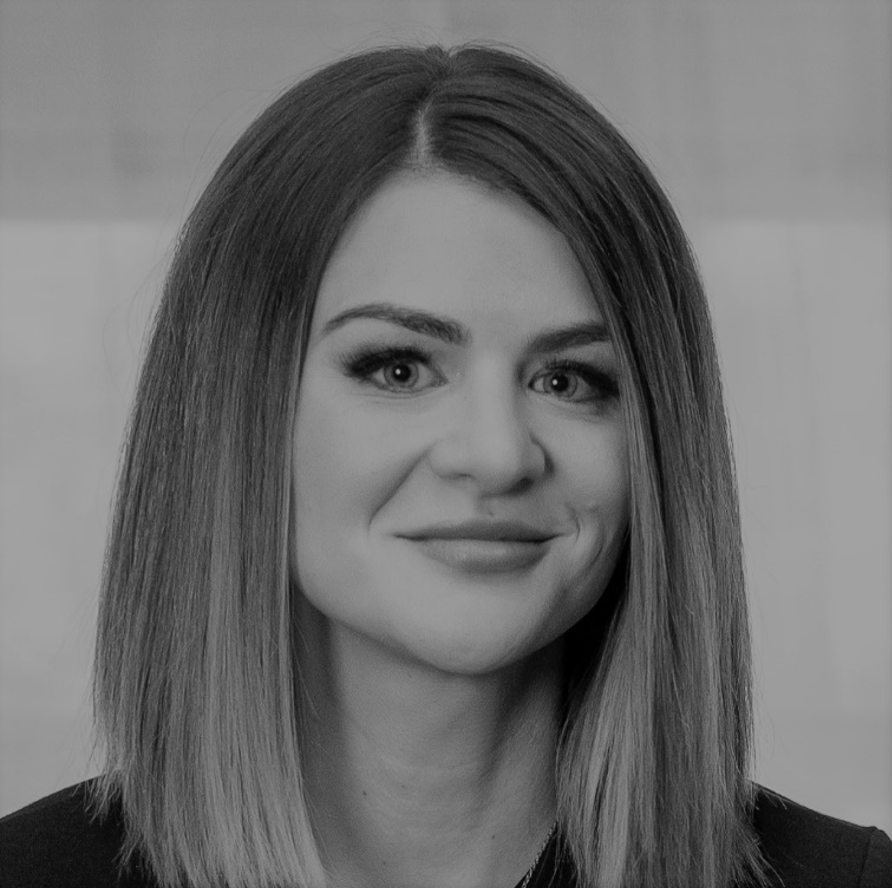 Rachel Dreikosen, Managing Director of Strategy – Midwest Public Sector, directs Intel Corporation's business with government and education in the Midwest. She strives to bring the deep technical and experiential resources of Intel to support informed technology investments across six pillars of digital transformation: Edge Computing, Data Analytics and AI, Multi-Hybrid Cloud, Cybersecurity, Data Management, and Advanced Communications.
Ms. Dreikosen is passionate about developing a local pipeline of leaders in technology. In addition to her role at Intel, she serves on Michigan State University's Advisory Board for Electrical and Computer Engineering. She volunteers teaching Computer Science to underserved high schools in the Detroit area, and is also a member of the MiSTEM Computer Science advisory board for the State of Michigan. Rachel is a founding member of the Michigan Council of Women in Technology's "Elevate" program, which focuses on advancing women early in their leadership path.
Rachel has eleven years of sales and business development experience in technology. She joined Intel in 2017 to spearhead Intel's field approach to automotive memory and storage products in Detroit, Michigan.
Rachel graduated from Michigan State University with a BS in Computer Engineering. She is currently pursuing her Master of Science in Law at Northwestern University.
Bob Eckman is an accomplished Chief Information Security Officer and Cyber Security Principal with over 20 years of IT and security leadership in higher education, healthcare, manufacturing and financial institutions. Bob has experience as both an internal CISO for large, international, Fortune 500 companies, middle market companies, and as a VCISO consultant building cyber security programs from the ground up, improving existing programs, and leading large teams of technical and security personnel through substantial culture and security change. As a CISSP certified cyber security subject matter expert, Bob is an award winning adjunct professor having taught cyber principles and concepts to hundreds of technical and law students. When he's not driving security excellence he's contributing to the community through speaking engagements and evangelizing the importance of security. He enjoys his grown kids, cycling, reading about security, and blogging. As CEO/CISO for his own firm, North Coast Cyber LLC, he is currently seeking new opportunities and is available for consultancy work.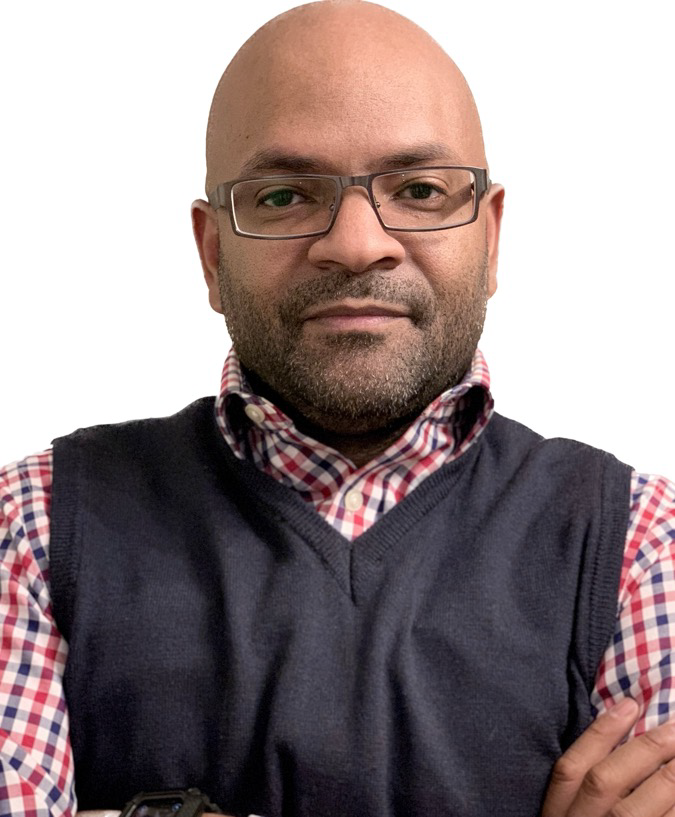 Cleveland, OH native, Larry Fulton is a private investor who acquires and develops lower middle-market private companies. His investment philosophy is to provide solid strategic advice and support, and employ exceptional management to optimize and run operations. He is presently searching for additional operating companies to add to his portfolio.
"My life's passion is acquiring undervalued small businesses, optimizing
operations, and creating predictable and significant investment returns, while also positively impacting the local economy by creating
meaningful jobs."
Larry is active on the boards of JumpStart, MAGNET, and the Growth and Transition Committee for Manufacturing Works; all committed to growing Northeast Ohio's small business community.
Larry frequently speaks on Entrepreneurship through Acquisition, and has earned;
– 40 Under 40, Crains' Cleveland Business Award
– 2017 Business Leadership Award for Quality Service, Cleveland Rotary
– Multiple Weatherhead School of Management "Weatherhead 100" Awards
Prior to becoming an entrepreneur, Larry spent 17 years in various corporate finance, M&A and senior management roles in Corporate America. Larry earned his MBA in Management Policy and Entrepreneurship from the Weatherhead School of Management at Case Western Reserve University; and an undergraduate degree in Business Administration from Florida A&M University.
Dr. Carlos Grodsinsky is the President and Chief Operating Officer of ZIN Technologies with over 30 years' experience leading internal and sponsored research and development programs and product development/commercialization of space flight systems. Dr. Grodsinsky led ZIN Technologies strategic partnership and current acquisition by Voyager Space and will lead ZIN's Ohio operations and its expansion supporting Voyager companies through engineering, manufacturing, and program enterprise services. Dr. Grodsinsky for the last 20+ years has directly supported the NASA Glenn Research Center in development, fabrication, and operations of Space Flight systems. ZIN is currently the space flight system and operations prime contractor to the NASA GRC space flight directorate's Space Development and Operations Contract and is leading the Voyager-Nanoracks Starlab George Washington Carver Science Park payload facilities and science module developments.
Dr. Grodsinsky earned a Ph.D., and M.S. in Mechanical and Aerospace Engineering from Case Western Reserve University, a BS in Mechanical Engineering from Wayne State University, and a BA in Physics/Mathematics from Kalamazoo College.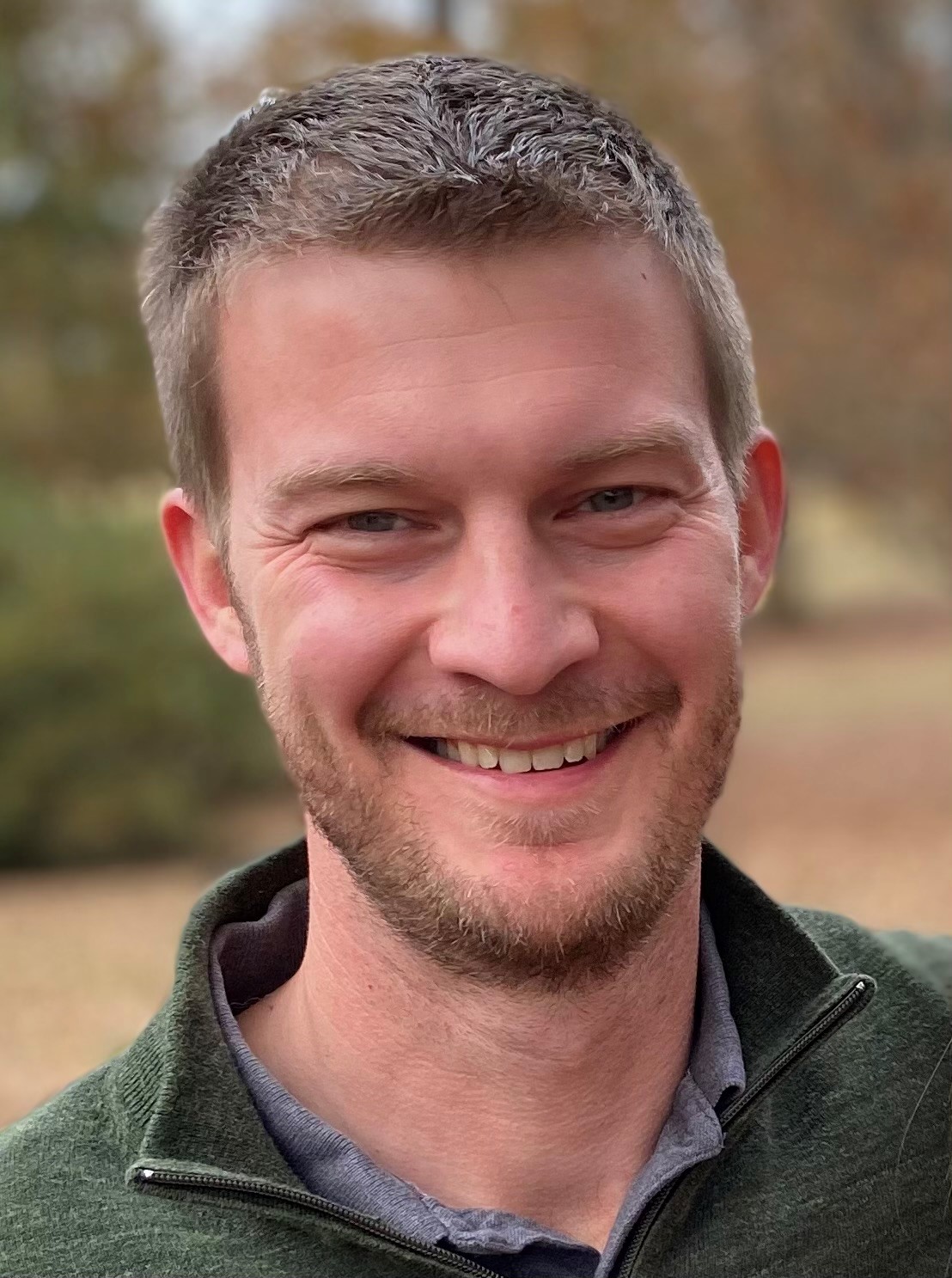 Robbie Harris is the Director for Advanced Concepts at Nanoracks. He is responsible for pursuing future products for the company, including such technologies as orbital platforms, in-space manufacturing, communications relays, and airlocks. In addition, Robbie is supporting the Payload Utilization effort for the Starlab program. Robbie wants to push humanity's reach into space, and he brings a multidisciplined approach to that goal. He has worked across multiple segments of the aerospace industry, with over 15 years of experience in diverse roles. In his most recent role, he was the Program Office Manager for RUAG Space USA's Launcher Division. There he was responsible for large composite structures such as payload fairings for launch vehicles including the Atlas V, the Vulcan, and the SLS. He previously worked at Boeing as a senior composite lab's manager in the research and technology division and as a production manager in the commercial airplanes' division. He has also served as a project engineer at Eaton Aerospace and Honeywell Aerospace.
Robbie holds a Master of Aeronautics and Astronautics and an MBA from MIT through the Leaders for Global Operations Program. He also holds a Bachelor of Science in Mechanical Engineering from Georgia Tech and a Bachelor of Business from the University of Mississippi.
Todd Hiser joined the U.S. and Foreign Commercial Service (USCS) as a Senior International Trade Specialist in October of 2008 at the Akron/Cleveland USEAC after working for nearly 18 years in the private sector. He is currently the Director for the US Commercial Service covering Northern Ohio including offices in Cleveland, Columbus and Toledo. Todd was elected Team Leader for the USCS's Agri-business Team and served in that role from 2012 to 2017. During his first ten years he has won several individual and group awards including the Director General's Award and several Quarterly Star awards. In 2018, Todd was trained as a co-active executive coach at the Coaches Training Institute (CTI). As co-leader of the ITA Coaching Cadre and as a coach he works to empower internal and external clients to achieve higher achievement, a deeper connection and fulfillment in the workplace and in life. The ITA Coaching Cadre won the Department of Commerce Silver Medal in 2019 under Todd's leadership.
Mr. Hiser earned his Bachelor of Arts degree from the University of Pittsburgh in 1990, majoring in Political Science with a minor in Economics. In 1995, he complemented this degree by earning his master's degree in Business Administration at Baldwin-Wallace College in Berea, Ohio.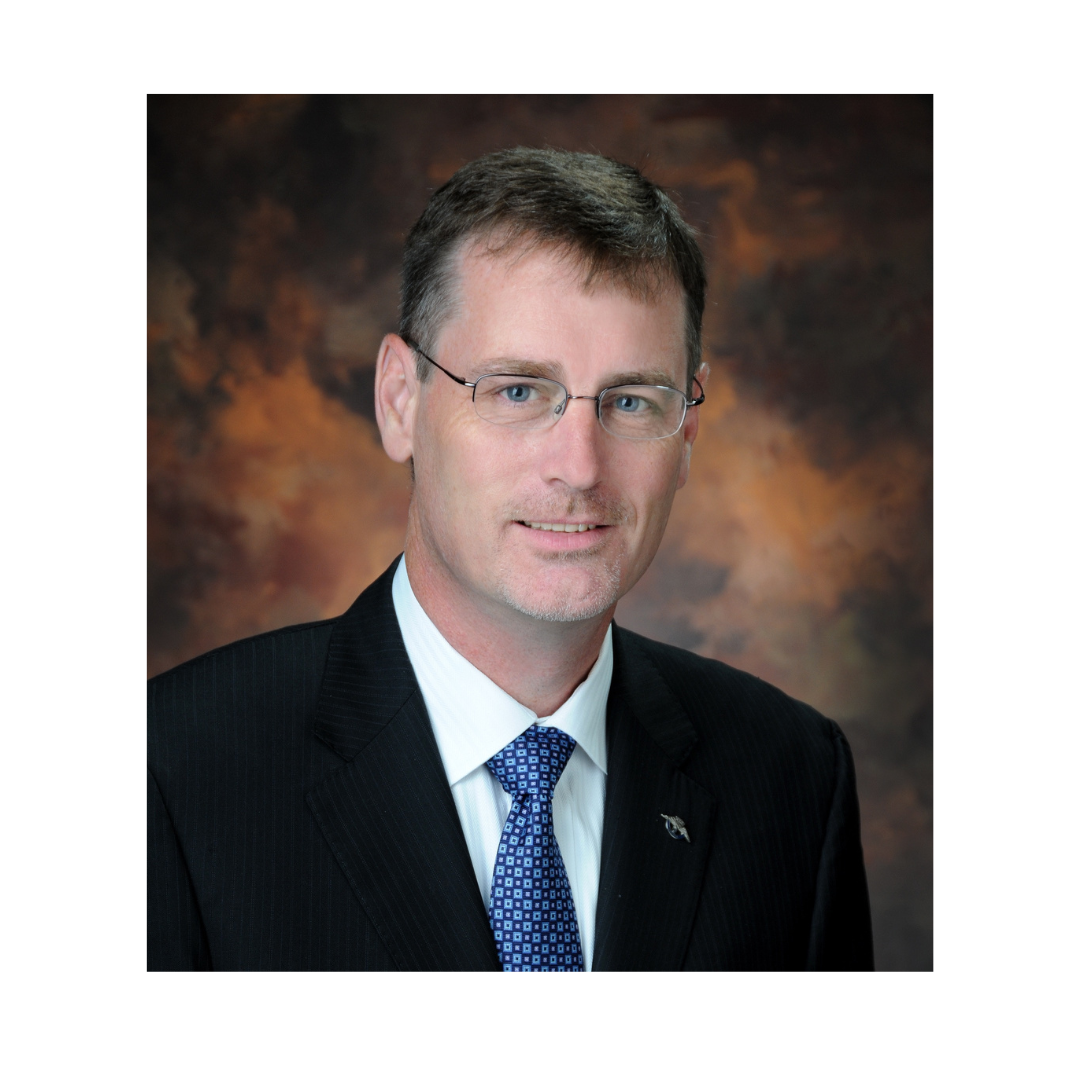 John M. Horack, Ph.D., is the inaugural holder of the Neil Armstrong Chair in Aerospace Policy at The Ohio State University, with tenured, full-professor appointments in the College of Engineering's Mechanical and Aerospace Engineering department and the John Glenn College of Public Affairs. A veteran of the spaceflight industry for more than thirty-five years, Dr. Horack is a globally-recognized leader in space-based research, flight hardware development, program management, and space policy.
Prior to joining Ohio State in 2016, he served for four years as Vice President of Teledyne Brown Engineering's Space Systems group in Huntsville, Alabama, with responsibility for overseeing all government and commercial Space programs, including Science, International Space Station Payload Operations, Test Support, Flight Hardware, Launch Vehicle and Component Development, and Earth Imaging, including the deployment of the MUSES commercial imaging platform to the ISS and the installation of state-of-the-art Hyperspectral instrumentation for
commercial remote sensing.
From 2009-2012 Dr. Horack served as Vice President of Research for UAHuntsville, where he had fiscal oversight for the entire University's research enterprise, including 14 research centers and laboratories, growing annual research expenditures from ~$65M to nearly $100 million.
Dr. Horack had an impressive career at NASA's Marshall Space Flight Center (MSFC) having achieved the level of Senior Executive Service. His last position at NASA was as manager of the Science and Mission Systems Office, where he was responsible for advanced, complex science and exploration research and nearly 400 civil service personnel and contractors. He held several titles while at MSFC, including assistant director of the Space Transportation Programs and Projects Office, assistant director for science communications in the Space Sciences Laboratory, and assistant mission scientist for the Astro-2 payload that flew on the Space Shuttle Endeavour.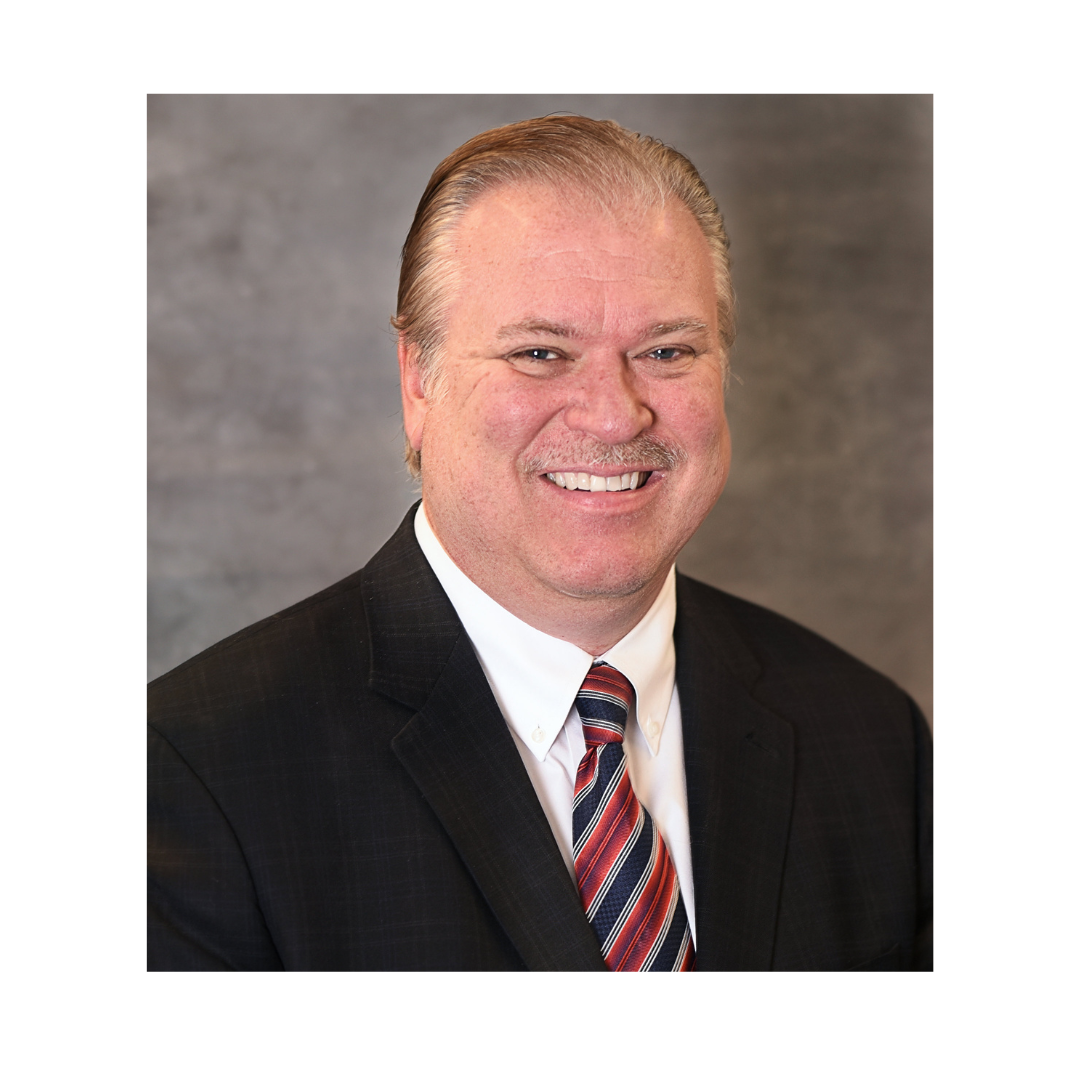 Michael Johanson is Senior Vice President of Government Services & Business Development at ZIN Technologies, Inc. an aerospace company with headquarters in Cleveland Ohio.  He has 30 years of experience in engineering, operations, project and program management, strategy and partnership. Michael currently leads the ZIN corporate business development and strategic planning efforts responsible for the development of both government and commercial partnerships, growth opportunities, corporate marketing, capture, and government relations. 
His experience includes work at McDonnell Douglas Aerospace, Boeing, Northrop Grumman and with several other small business leaders in support of multiple NASA and DoD customers. He has played important roles in a wide variety of successful spaceflight programs and missions supporting five NASA centers providing multi-discipline engineering services and products in support of domestic and international launch and transport vehicles, ground test facilities, on-orbit carriers, microgravity science payloads and instruments, satellite and spacecraft systems, and operations centers. Current partnerships support commercial and exploration programs including Artemis, Commercial Lunar Payload Services, the Lunar Habitation and Logistics Outpost and Commercial LEO Destinations. 
Mr. Johanson is an adjunct member of Ohio's legislative Ohio Aerospace and Aviation Technology Committee (OAATC) and has served as Chairman of Ohio Aerospace Day 2017-2021 and is a Board Member for the Keystone Space Collaborative with a mission to support and serve the growing space industry in Ohio realizing the immense potential that commercial space represents for the nation and humankind. He also serves as an advocate to state and federal representation on topics ranging from microgravity science, space exploration, aeronautics, advanced power, communication and propulsion technologies.  
Mr. Johanson received his bachelors of science in mechanical engineering from the University of Tennessee and a Master of Science in mechanical and aerospace engineering from the University of Tennessee at the UT Space Institute.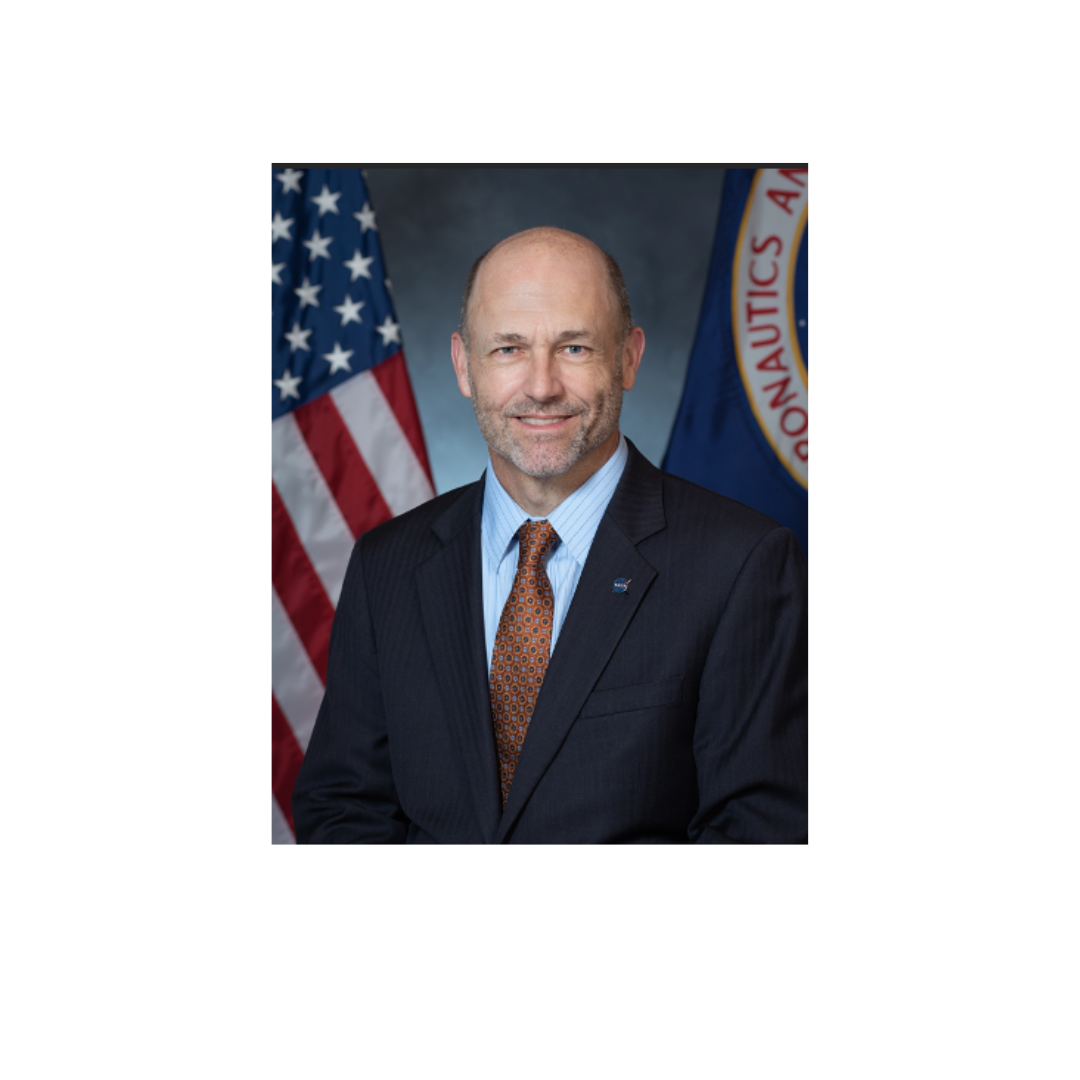 Dr. James A. Kenyon is the Director of NASA's Glenn Research Center, responsible for planning, organizing, and directing center activities with a staff of over 3,200 and a budget of $900 million. Before joining Glenn, he was the director of the Advanced Air Vehicles Program at NASA headquarters, responsible for innovative concepts, technologies, and capabilities for air vehicles. Kenyon has leadership experience with Pratt & Whitney and 17 years in the Department of Defense. He holds a bachelor's degree from Georgia Tech, a master's degree from Purdue University, and a doctorate from Carnegie Mellon University. Kenyon is a Fellow of the American Institute of Aeronautics and Astronautics and of the Royal Aeronautical Society.
Ms. Kirkendall is President of International Resource Development and consults with multinational companies on international operations and supply chain. Professionally she spent the first ten years of her career in operations, manufacturing and supply chain in Asia. The second ten years began with her becoming a CPA and starting her own business as a consultant, both as interim executive for some companies (CFO, VP Operations, General Manager) and as an advisor for others.
Her company improves operations and outcomes for clients with business globally. She has clients and projects in Argentina, Israel, South Africa, China and beyond.  Examples of her work include: Establishing Procedures and Systems for a new Chemical Factory, Structuring a Joint Venture, Sale of a Manufacturing Plant in China, Establishing an International Distributor Network, Market Analysis & Channel Plan, etc.  Clients range from Fortune 500 multi-nationals to SMEs across the globe.
Additionally, Ms. Kirkendall is a Beachhead Advisor for New Zealand Trade & Enterprise advising New Zealand companies on their international business – trade, distribution, and manufacturing. She is the host of the podcast International Trade Resources where she interviews experts in international trade.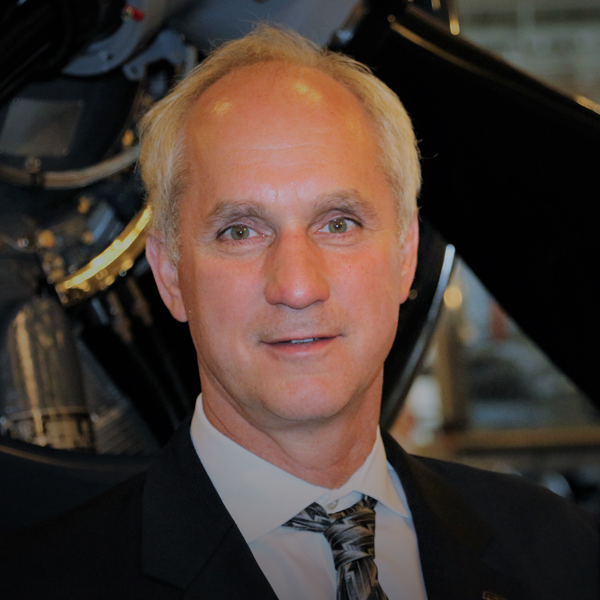 Mr. Taras Lyssenko, works in Government Relations and Business Development promoting the advancement of scientific technologies that bring about better quality of and protect life within the realm of Defense, Energy, Aviation, and Homeland Security. At the present time he handles the role of Chief Business Development/Government Relations Officer for multiple aircraft corporations, primarily working U.S. and allied defense and homeland security applications.
Mr. Lyssenko is widely known for the recovery and preservation of history that had been lost under water. The activities of Taras have led to the locating of hundreds of artifacts once lost underwater. These artifacts include World War II aircraft, ships dating back to the 1800s, including the only remaining UC Type World War I German Submarine (U-boat), and even the remnants of a forest that dates back over 8000 years. Taras personally is one of the leaders of the team that has recovered dozens of the aircraft on behalf of the National Naval Aviation Museum. Those aircraft are now on display in museums and airports across the United States.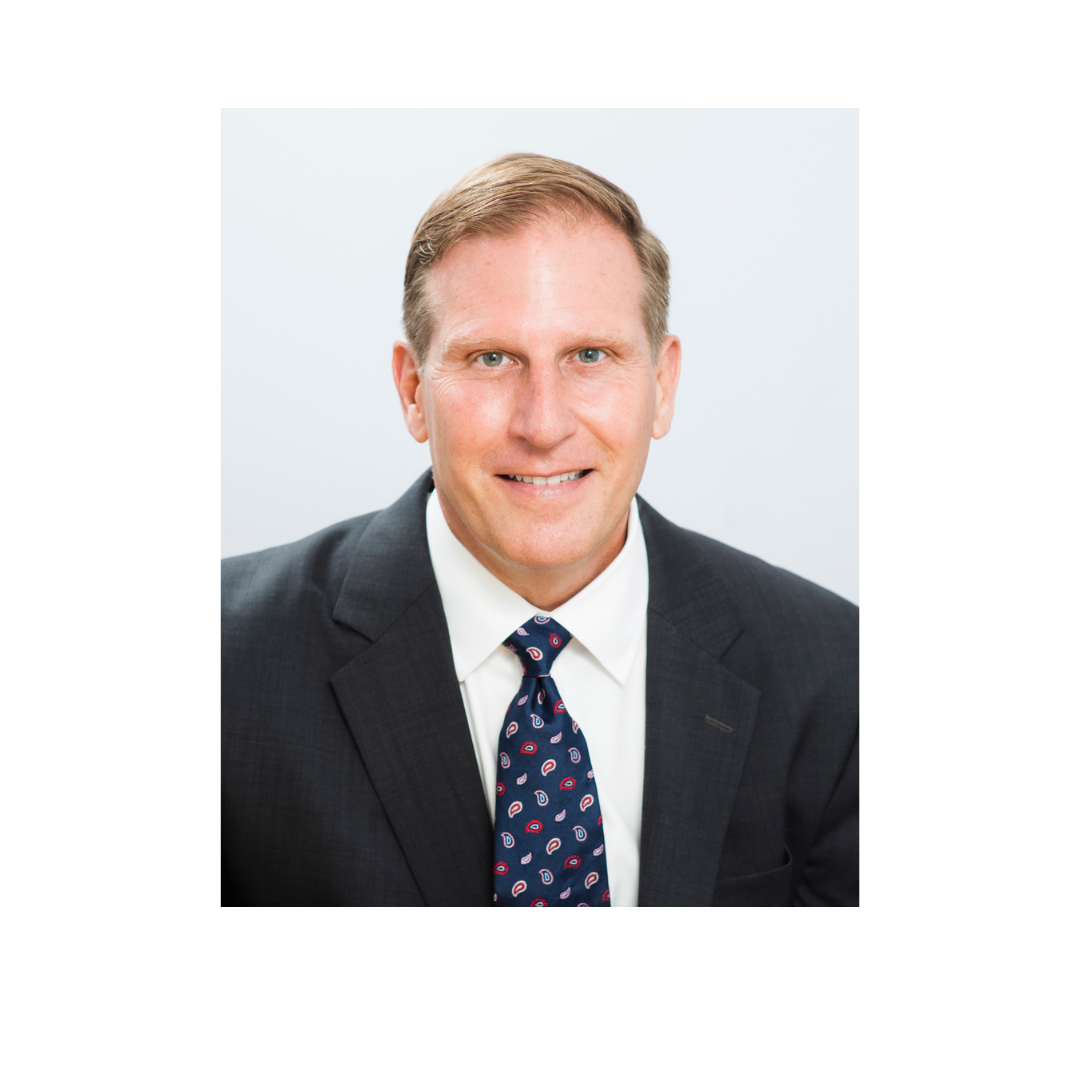 As President and CEO, Safran USA, Mr. Lengyel is responsible
for execution of Safran's strategic vision among the Safran
companies and joint ventures operating in the United States.
He was previously the Vice President for Business Development for Safran USA, and in this role coordinated Group approaches across Safran's aerospace, defense, and security markets in the U.S.
Prior to joining Safran, Mr. Lengyel was a career naval officer, and last served as the naval attaché for defense security cooperation at the American Embassy in Paris, France. As the Director of Naval Affairs, he served as a liaison between government, defense, and private sector leaders to increase interoperability of U.S. and French defense and national security systems.
Chris Mardis is Lead Executive for Logistics/Sustainment, Rotary and Training Systems at the Lockheed Martin Government Affairs Dayton Corporate Office. A retired USAF Colonel, he is an aircraft maintenance and military logistics professional with experience spanning over 26 years of active duty military service at field, depot/MRO, headquarters and program office levels. Prior to assuming his current role in 2018, he was president of the consulting firm CSM Solutions, LLC. He holds a bachelor's degree in Marketing Management from Virginia Polytechnic Institute and State University and an MBA from Embry-Riddle Aeronautical University.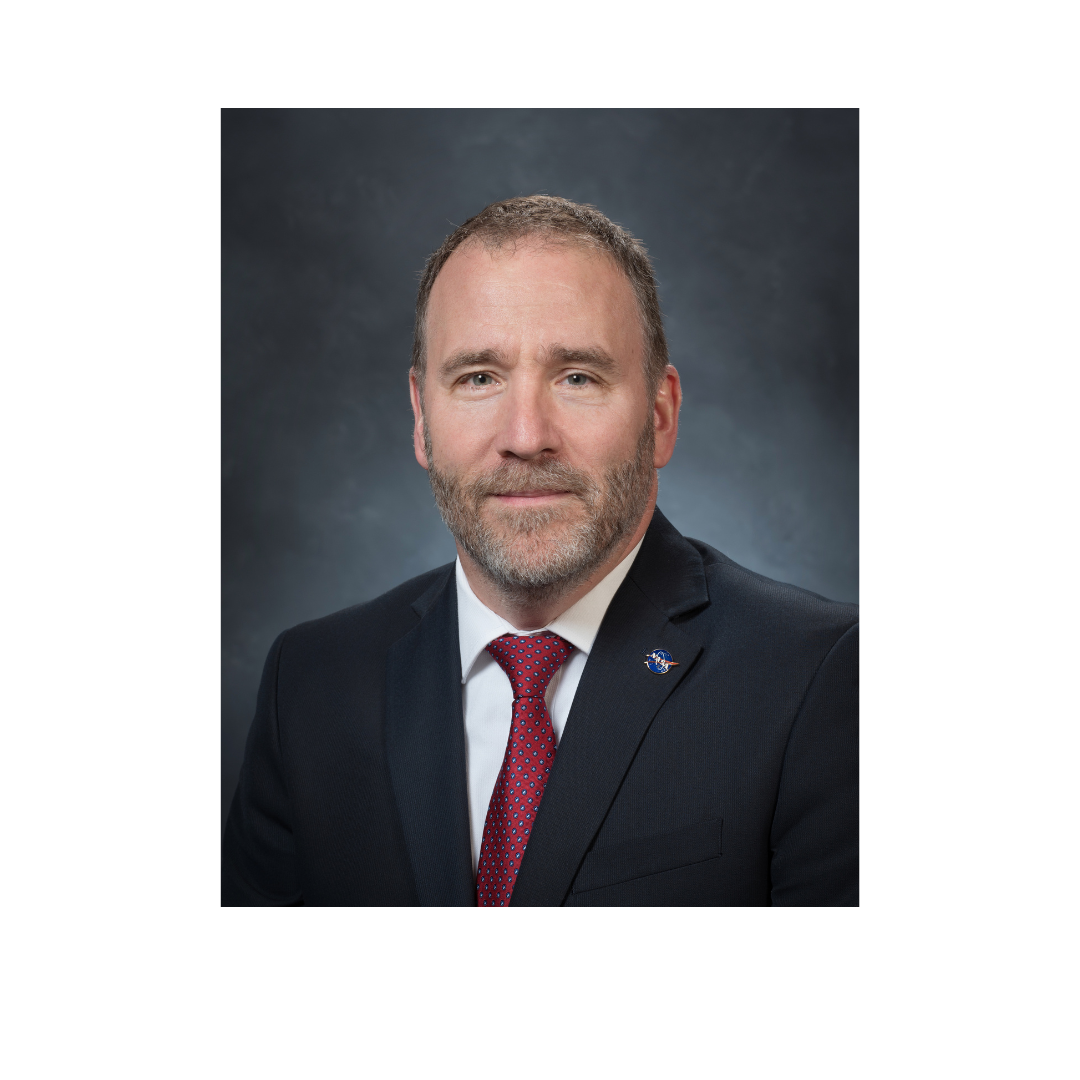 Mr. Timothy McCartney is the Director of Aeronautics at the National Aeronautics and Space Administration's John H. Glenn Research Center in Cleveland, Ohio.  In this capacity, he provides executive leadership for all program and project management for aeronautics research and development at GRC in support of the Agency's Aeronautics Research Mission Directorate.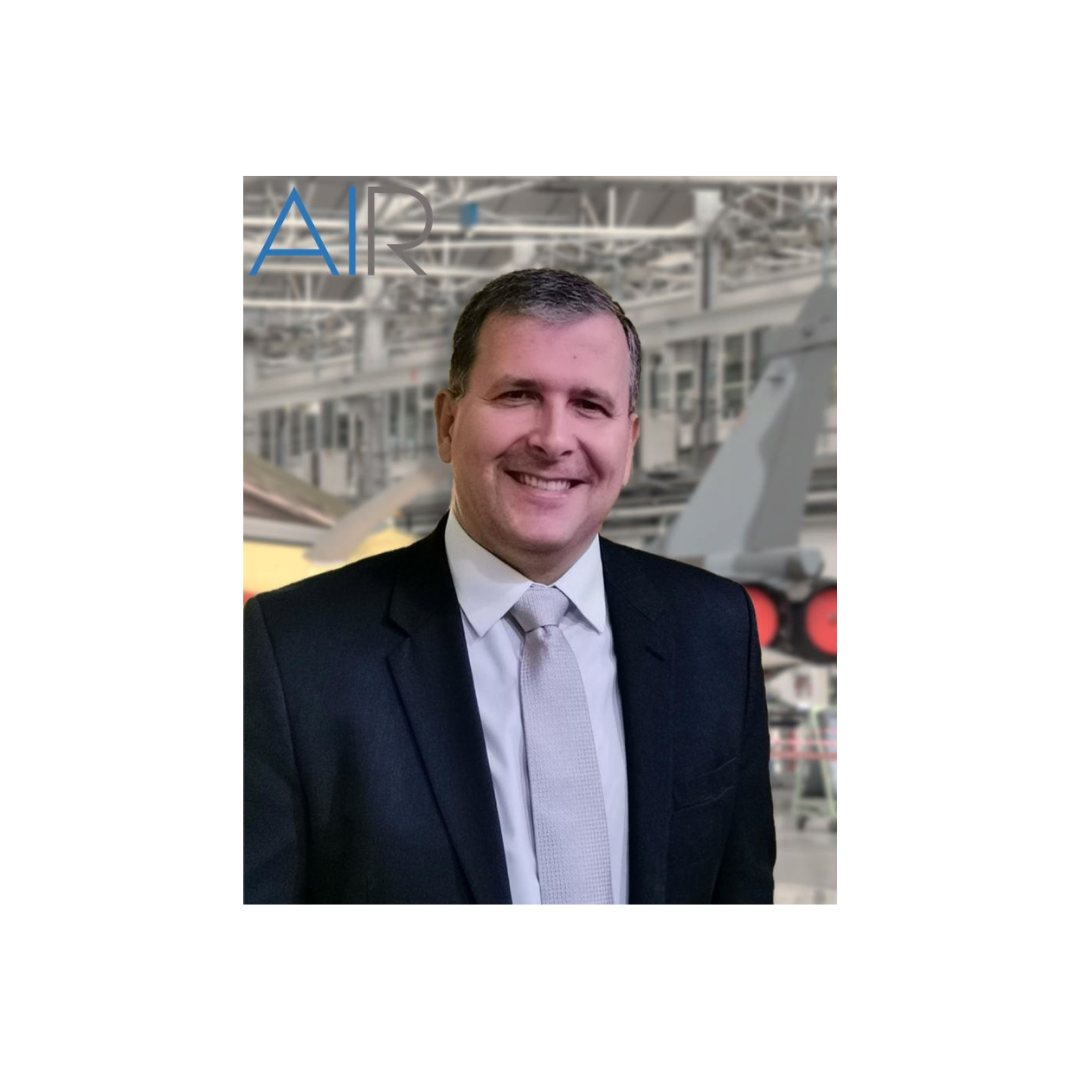 Michel Merluzeau is an aerospace research expert with 25 years of experience leading global teams. He establishes and reviews AIR's strategic priorities and oversees research services and products for commercial aerospace and defense markets. He has managed over 100 projects, specializing in aircraft systems, including commercial avionics, military sensors, flight control technologies, and aircraft materials. Michel has worked for Frost & Sullivan and G2 Solutions and has contributed to various conferences and news/publications. He graduated from the University of Provence with a degree in Economics, Applied Mathematics, and History. AIR collaborates with Aero Analysis Partners and Patriot Industrial Partners.
Mr. Carlos Alexandre Perin Naufel has more than 27 years of experience in commercial aviation (airlines). Held several roles in Hangar/Line Maintenance, Support and Technical Solutions, Engineering, Maintenance Plan, Reliability, MRO, Maintenance Costs and Supply Chain. Started his career at Rio Sul Linhas Aéreas as a maintenance engineer and in 2000 joined Embraer. At Embraer, lead different areas within the Support and Technical Solutions department. Had an international career visiting more than 30 countries around the world helping airlines to achieve better performance and efficiency. He left Embraer as VP of Technical Solutions, responsible for the Commercial, Executive and Defense markets in the Services & Support business unit. Since 2019, he has been responsible for the Technical Department of Azul Linhas Aéreas, in the areas of maintenance (line and hangars), engineering and logistics. Naufel has developed improvements process to increase performance, competitiveness, innovation and operational efficiency. He also implemented new methodologies/strategies for line maintenance and internalization of component/airframe repairs for the entire Azul fleet. Boosted engineering assistance for aircraft modification development, such as the pioneering freighter Embraer E1 Class F. Azul was recently elected the best Worldwide Airline by Trip Advisor and the best On-time performance airline in the world by Cirium.
Daniel Pinho is a senior vice president at PNC Bank's Trade Finance group in Pittsburgh, PA. He assists the group manager for Trade Finance manage a Corporate & Institutional Bank Group responsible for marketing, selling, originating, and servicing a specialty loan portfolio to support trade finance. Daniel directs the efforts of staff, including, loan documentation specialists, and customer service staff. He also directly provides support for significant customer account relationships.
Pinho who is originally from Brazil, graduated with a degree in Naval Architecture and Marine Engineering from the Polytechnic School of the University of São Paulo (Poli-USP) and a degree in Business from Mackenzie University, both in Brazil. Daniel also has an MBA from the University of Connecticut.
Prior to moving to PNC in Pittsburgh, Daniel managed the Export Credit Agency operations group at UPS Capital Business Credit in Hartford, Connecticut, where he also taught Principles of Management at the evening program of the New England College of Finance.
Daniel has been invited to lecture about current trends in Brazil at University of Pittsburgh and Carnegie Mellon University. In 2010, Daniel was featured on the cover of the Pittsburgh Business Times in article about Brazil. In 2013, he was included in Poder Hispanic Magazine 20 under 40 Latino going places. In 2014, he was awarded Young Hispanic Corporate Achiever by the Hispanic Association of Corporate Responsibility (HACR).
Daniel serves on the Advisory Committee of the Export Import Bank of the United States. Pinho is a member of the North America Council and co-chairs the Structure Trade and Export Finance committee at BAFT – Bankers Association for Finance and Trade. He is a fellow of the Association of Latino Professionals in Finance and Accounting.
Daniel served as president of the Contract Store Council and chair of the board of Ten Thousand Villages, a nonprofit organization focused on fair trade. Pinho is fluent in Portuguese and Spanish. Daniel is married and has two sons (24 and 16).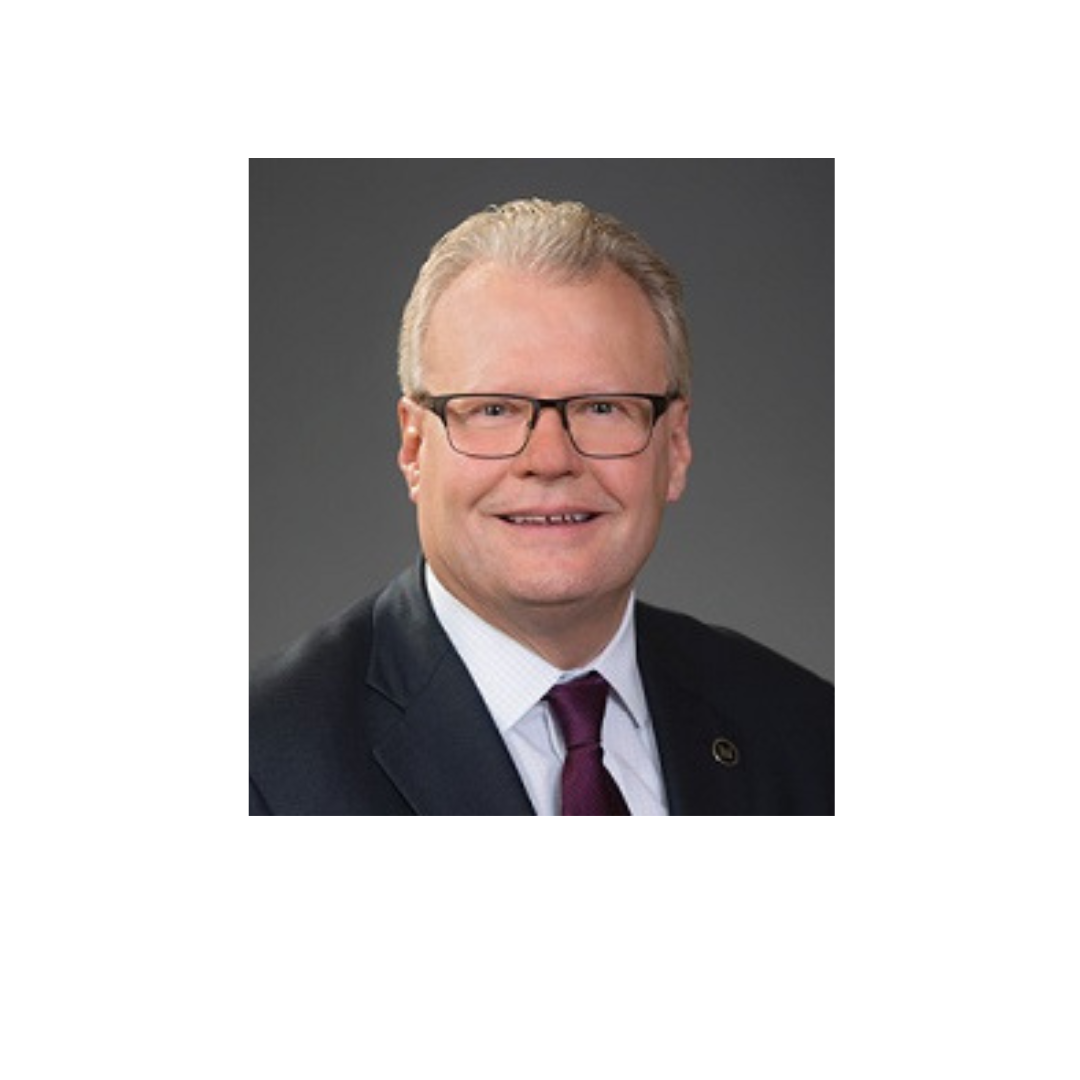 Glenn Richardson is the Managing Director of Advanced Manufacturing and Aerospace for JobsOhio, the state of Ohio's private economic development company. Glenn's responsible for leading the state's economic development network to help existing Ohio manufacturing and aerospace companies grow, and to attract new companies to the state. Glenn has been with JobsOhio for eight years, nearly since the company's inception in 2011.
Glenn is an experienced operations and engineering leader and has worked in the aerospace, automotive and energy industries. Prior to JobsOhio, he worked for Rolls-Royce Energy Systems, Inc. as Vice President of the Packaging and Driven Equipment Supply Chain Unit. Glenn has also worked for the Dana Corporation as the VP of Off-highway, Americas and with Honeywell, where he led the development of the fuel valves for the jet engine on the F-22 fighter.
Glenn earned his MBA and master's degree in mechanical engineering from the University of Notre Dame and his bachelor's degree in mechanical engineering from Purdue University.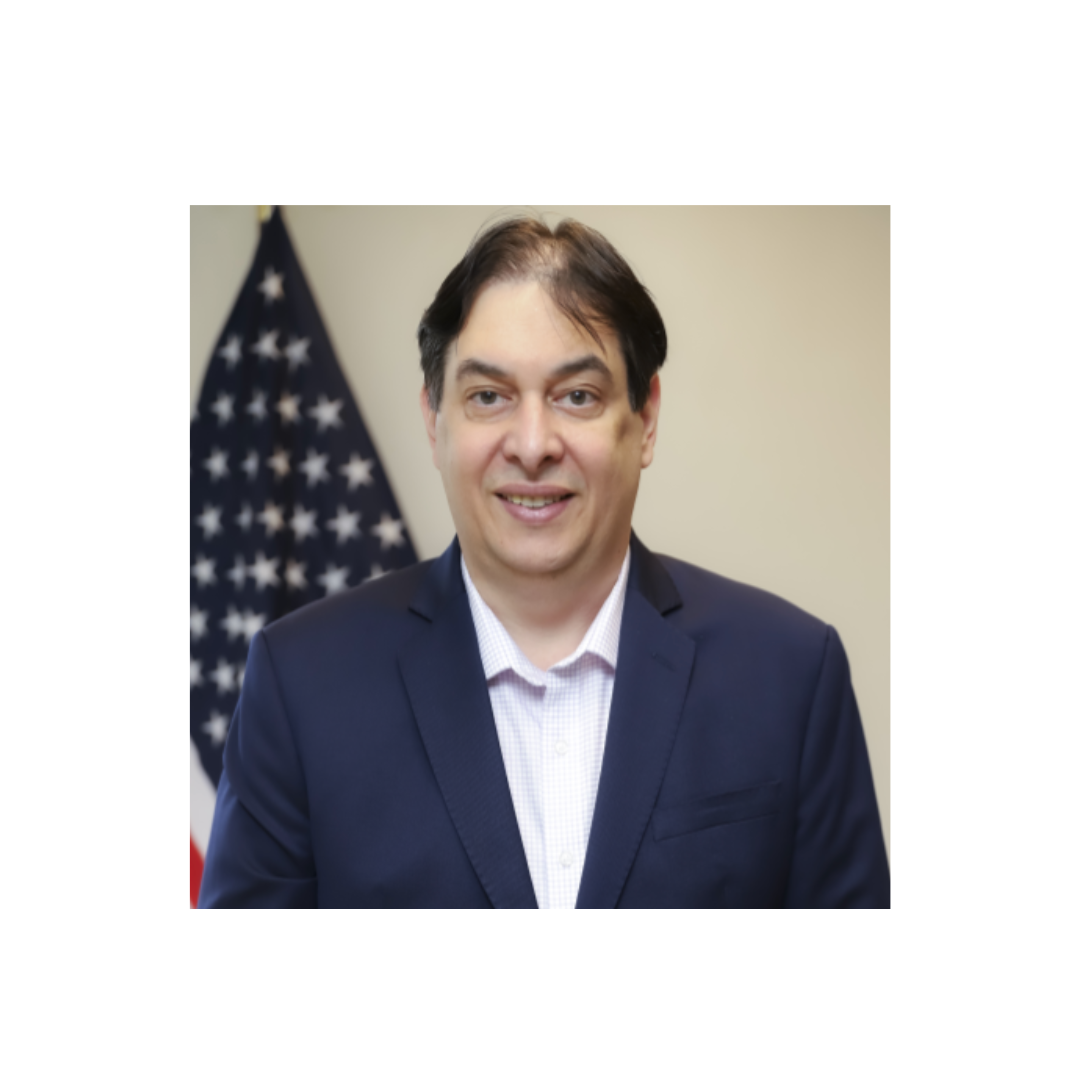 Renato Sabaíne is a Senior Commercial Specialist for the United States Commercial Service (USCS) at the U.S. Consulate General in São Paulo, Brazil. Within his portfolio of industries, he is responsible for civil and general aviation. 
He began his career at USCS in October 1992 and has become the bridge connecting U.S. companies in the aerospace sector to the Brazilian market. He actively supports U.S. suppliers of products and services to companies across the Brazilian aviation industry, including manufacturers, airlines, in-market representatives, MROs, executive aviation companies and others.
During his 30 years at the U.S. Consulate, Renato has amassed significant market knowledge and supported more than 600 small- and medium-sized U.S. companies looking to export to Brazil. He has organized dozens of inbound missions to the country, including over 30 led by U.S. governors (including three different governors from the State of Florida) and eight mayors from cities across the country. In his role as senior commercial specialist, he has also led over 2,000 Brazilian executives in buyer delegations to major U.S. trade shows. He received a bachelor's in business administration and master's in administration with an emphasis in marketing.  
Renato is also actively involved in humanitarian aid efforts to alleviate hunger in Venezuela including providing support to Afghan and Venezuelan refugees in Brazil.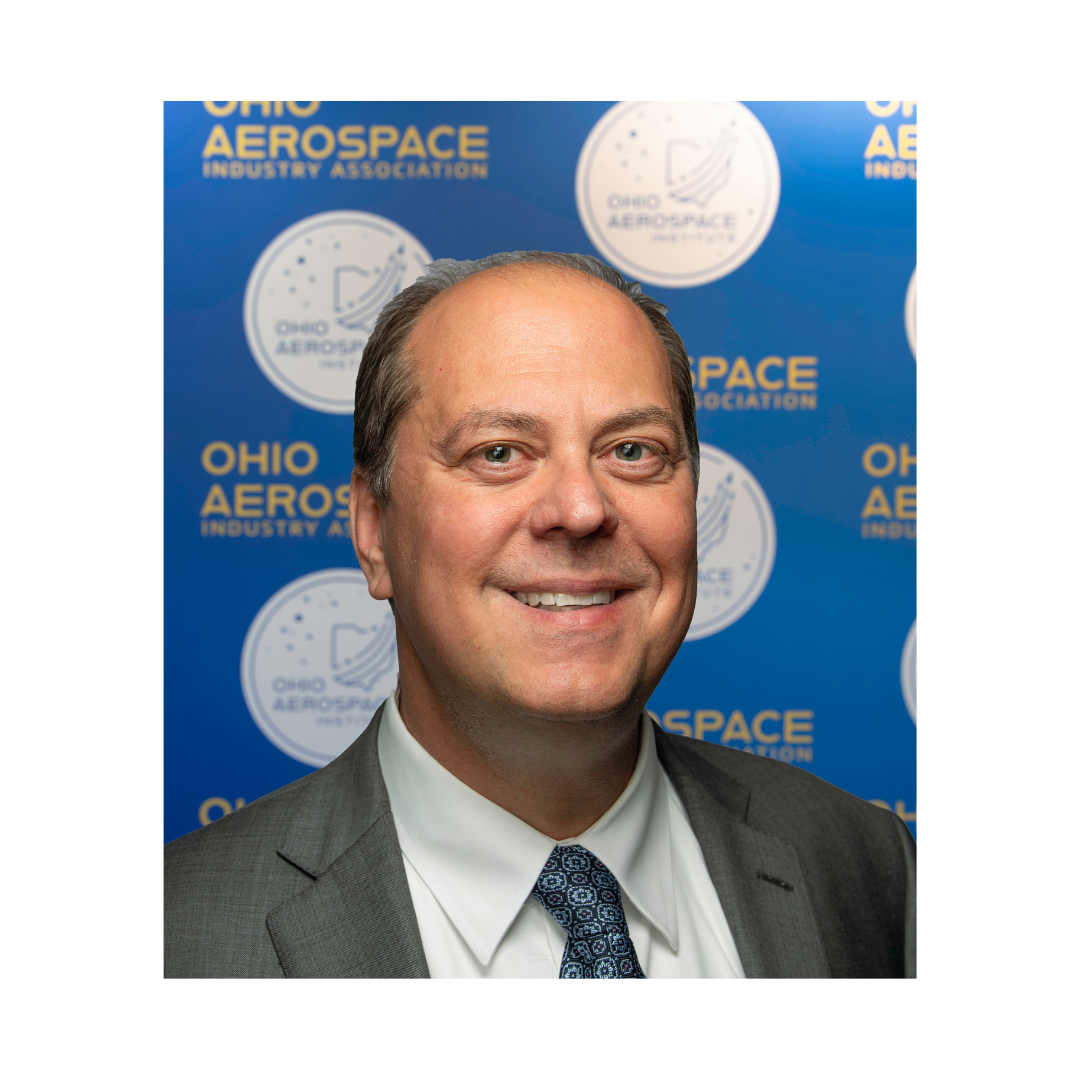 Dr. John Sankovic is the President of the Ohio Aerospace Institute, leading the organization's Aerospace Industry Association, public-private industry consortia, federal research support, technology-based economic development, and STEM education programs. The Ohio Aerospace Institute is a, Private, not-for-profit 501(c)3, founded in 1989, with support from the State of Ohio and Ohio Astronaut and Senator John Glenn.  It is the first NASA associated collaborative Institute chartered to foster relationships between universities, aerospace industries, and government organizations. 
Prior to OAI, Dr. Sankovic was a member of the Federal Senior Executive Service.  He had a distinguished 31-year career at NASA, where he most recently served as Glenn Research Center Chief Technologist and Director of the Office of Technology Incubation and Innovation, setting a record for technology transfer and licensing.
He has received numerous awards, including the NASA Outstanding Leadership Medal, six Agency Honor Group Achievement Awards and an R&D100 technology innovation award. An industrious academic, Dr. Sankovic earned his bachelor's and master's degrees in mechanical engineering from The University of Akron, his MBA degree from Cleveland State University and his master's and doctorate degrees in biomedical engineering from Case Western Reserve University. He is a registered professional engineer in the State of Ohio with unique distinction by the Ohio Society of Professional Engineers for highest achievement on both licensure examinations. He holds three U.S. patents.
Inclined to share his knowledge and passion with future generations of innovators, Dr. Sankovic has taught numerous university courses over the past 15 years and authored or co-authored more than 70 technical publications on topics ranging from space propulsion and power to fluid mechanics and biomedical sciences.
Dr. Peter Schemmel is a distinguished expert in space communication and an influential advocate for the commercialization of space communication services. With several years of experience in academia and government, he has played a pivotal role in advancing the frontiers of communication technology for space exploration.
Dr. Schemmel holds a Ph.D. in Astronomy and Astrophysics from the University of Manchester, where he conducted groundbreaking research on high-dimensional orbital angular momentum states within radio waves. He also earned a degree in Physics from the Illinois Institute of Technology, working for four years at the Advanced Photon Source. Dr. Schemmel has published over 30 papers in leading journals and conferences. He also holds a patent for his pioneering work in vortex radiometer technology.
Currently serving as the NASA Communications Service Project Manager, Dr. Schemmel leads the effort to replace NASA's Tracking and Data Relay Satellite System (TDRSS) with cutting-edge commercial space communication services. This initiative aims to enhance communication capabilities for space missions and revolutionize how we establish connectivity in earth-proximity operations.
Before becoming the Manager of the NASA Communications Service Project, Dr. Schemmel served at the NASA Office of Technology, Policy, and Strategy, where he played a vital role in shaping the agency's strategic technology investments. He developed and implemented quantitative approaches to inform decision-making processes, ensuring the allocation of resources to the most promising and impactful technological advancements.
Wendy Sowers leads Boeing Commercial Airplanes' (BCA) analysis of airline industry market dynamics. In her current role, she directs the development of Boeing's annual Commercial Market Outlook – a 20-year global forecast for air traffic and airplane demand – and the bi-annual World Air Cargo Forecast as well as market analysis for BCA business and strategic planning. Prior to joining marketing, Wendy served in a range of functions at BCA including product marketing, competitor analysis and supply chain management. 
Before joining Boeing, Wendy held positions in finance and human resources at M&M/Mars, and also spent several years in the financial services industry.  She holds a Bachelor of Arts degree in Economics and English from The College of William and Mary, and a Master of Business Administration from the University of Washington.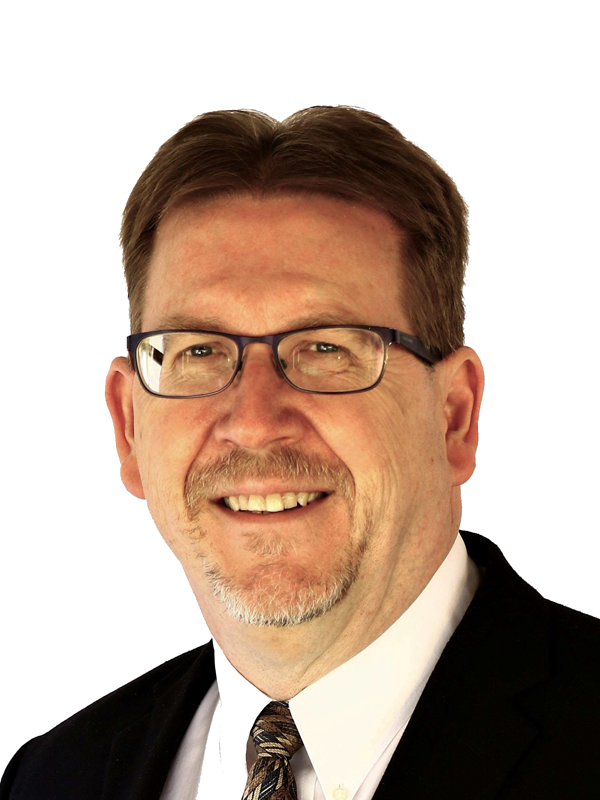 Todd Spierling is a Principal Technical Fellow for Systems Engineering with a focus in Electrification. He is a part of the Power & Controls Engineering organization located in Rockford, Illinois.
In his current role, Todd provides technical leadership in all elements of aircraft electrification, including Electric Propulsion, More Electric secondary systems, and Propulsion, Power & Thermal Management Systems. He supports customer technology engagements, new business pursuits, and company and corporate level strategic technology planning.
He has previously led product groups for generators, motors, power electronics and emergency power systems, as well as corporate and business level advanced projects and research organizations. He joined Raytheon (Sundstrand) in 1986.
Todd has been awarded 43 US and foreign patents and has authored multiple conference papers. He holds a bachelor's degree in mechanical engineering from Colorado State University, a master's degree in mechanical engineering from Georgia Tech, an MBA from Columbia College, and is currently pursuing his systems engineering PhD at Colorado State.
Carol Thaler is Program Manager of Great Lakes Biomimicry, now a subsidiary of the Ohio Aerospace Institute. She was a part of developing Great Lakes Biomimicry, starting 2012 in varied roles from administration and outreach to strategic planning for the organization and innovation services for clients. In 2012, Carol completed training in Theory U, developed by Dr. C. Otto Scharmer of MIT. This practical social technology is a set of principles and practices to guide groups to collectively create the future that wants to emerge. She completed the Biomimicry Specialist training in 2013. Carol has 25 years of experience in city and regional planning, natural area preservation, community master planning, land development review and organizing to reach sustainable goals. Carol holds a Bachelor of Science Degree in Landscape Architecture from The Ohio State University.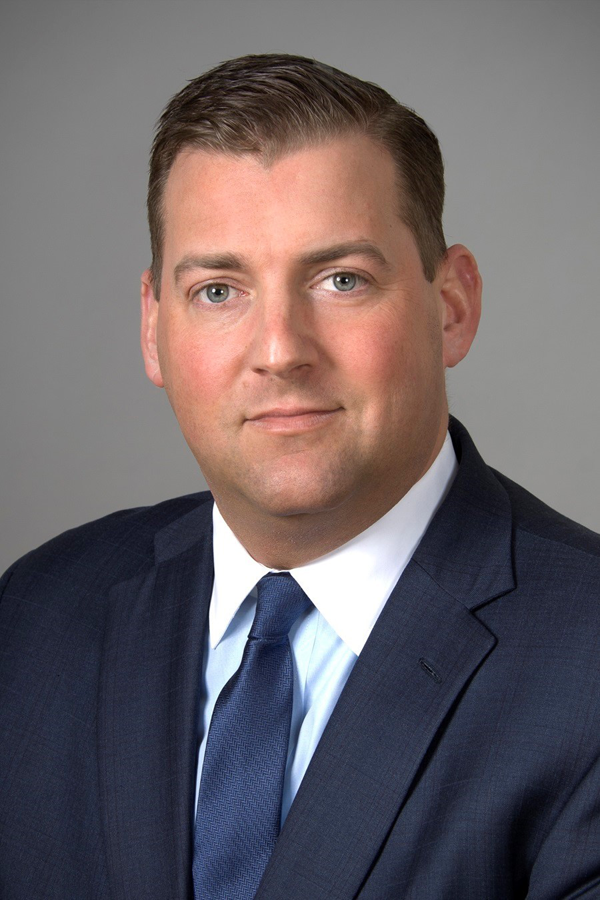 Dan Ujczo is a senior counsel in Thompson Hine LLP's International Trade and Transportation law practice groups. He provides end-to-end counsel across clients' Canada-U.S., North American and global supply chains. This trade counsel includes customs classification and compliance, utilization of preferential trade agreements such as the United States-Mexico-Canada Agreement (USMCA), tariff mitigation and exclusions, procurement issues such as Buy America/Buy American, and anti-dumping/countervailing duty issues. He also advises clients in the negotiating of transportation agreements, managing trusted trader and related security programs, and addressing issues at ports-of-entry. Dan also assists clients, economic development organizations and governments with cross-border investment and expansion projects.
Dan is the Honorary Consul of the Government of Canada to Ohio. Dan's unique Canada-U.S. experience encompasses serving in the governments of Canada and the United States, private practice and academia. He served as an officer in Canada's foreign ministry where he worked towards improving North America's borders and ports-of-entry. For nearly a decade, Dan was a visiting professor of law at Case Western Reserve University School of Law and managed a lab that served as a legal adviser to the U.S. Department of Homeland Security and the U.S. Coast Guard. His public service also includes having served as a Career Judicial Law Clerk to the Honorable Judge Peter C. Economus.
Dan was appointed by the US Secretary of Commerce to serve as a member of the District Export Council (DEC) for the Northern District of Ohio. Dan also was appointed by the Governor of Ohio as a Life Member of the Association of Ohio Commodores and he is the U.S. Vice President for the North American Strategy for Competitiveness (NASCO) and a board member of the American Chamber of Commerce in Canada (AMCHAM Canada).
John Vickers founded Blue Abyss in October 2014. Prior to Blue Abyss John began his working career in the British Army which he joined aged 16.  It was whilst serving in the army in Gibraltar that he was taught to SCUBA dive as part of the army's leadership development approach, although he had been swimming since he was 18 months old.  
John left the army in 1991 having been injured.  Subsequent spells in management consultancy in a London firm and then roles in IBM and GE Capital IT Solutions gave John a thorough grounding in big business and helped hone his own leadership skills and style, whilst also kindling his own entrepreneurial ambitions.  John has previously started companies in management consultancy and innovative (extremely thin) insulation.  
Following a decision to leave working in the City his decision to follow a childhood dream brought him the opportunity to return to his love of the marine world, diving and the world of training astronauts that is Blue Abyss.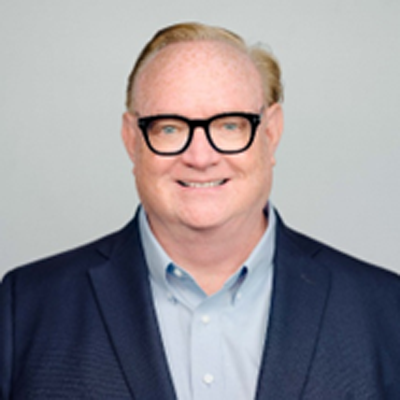 Paul Warfield joined Huntington National Bank in June of 2021 as manager of the Global Trade and Treasury Team. Paul has more than 30 years of international banking experience managing trade services, trade finance, foreign exchange, and correspondent banking. Throughout his career he has been focused on looking for innovative solutions and technology enhancements that provide customers with competitive solutions. Paul is a graduate of the University of Nebraska and is an active member with BAFT (Bankers Association for Finance and Trade) working on various committees and is past co-chair of the Regional Bank Council and past Board Member.
Kim Wells has been the Aerospace Team Leader since 2015, where she manages a team of sixe international trade specialists and aerospace industry experts in the development of trade policy and promotion programs. Ms. Wells has held the positions of international economist and international trade specialist with the U.S. Department of Commerce since 1992. In these roles, Ms. Wells has worked closely with U.S. and foreign companies to strengthen international trade activities, increase jobs and improve U.S. competitiveness. In addition to her team leader responsibilities, she has expertise in the commercial space sector, aerospace exports to the Middle East and North Africa, and international markets for communications and remote sensing satellites, launch vehicles, and missiles. 
In 2012, Ms. Wells received her SES Certificate of Executive Qualifications. She holds two Bachelor of Arts degrees in international relations and political science from Miami University (Ohio) and a Master of Arts in International Affairs from George Washington University.  Following graduate school, Ms. Wells joined the Department of Commerce as a Presidential Management Fellow.  
Apart from her work at the Commerce Department, she is an Emeritus Board Member for the American Council on Exercise, a $25 million non-profit organization that promotes safety and education in fitness, and works to address the national obesity crisis around the globe. 
Joseph Zeis is a retired U.S. Air Force Colonel, with over 26 years of service. He graduated from the U.S. Air Force Academy in 1981, and he holds Master's Degrees in Aeronautical Engineering from the Air Force Institute of Technology and in National Resource Strategy from the Industrial College of the Armed Forces. He is a Master Navigator, a Distinguished Graduate of the U.S. Air Force Test Pilot School, and a certified Acquisition Program Manager who has presided over advanced technology contracts of major aircraft systems. In his last active duty position in the Air Force, he commanded the 46th Test Wing at Eglin Air Force Base in Florida.
Following his retirement from the Air Force, Zeis served as Executive Vice President and Chief Strategic Officer of the Dayton Development Coalition from 2007 to 2013. In this role, he was responsible for identifying, facilitating, and implementing aerospace and technology-related opportunities to support business development and expansion in the Dayton region. He is also a graduate of the University of Dayton School of Law and has worked as an attorney with Sebaly, Shillito & Dyer, in Dayton, since 2016.
The Governor's Senior Advisor for Aerospace and Defense is a new position created by Governor DeWine to protect Ohio's military and aerospace installations, including Wright-Patterson Air Force Base and NASA Glenn Research Center. The Senior Advisor for Aerospace and Defense will report directly to the Governor and will identify and seek growth opportunities for the state's military and aerospace installations, concentrate on economic development opportunities of defense industries, and work to advance the quality of life for service members and their families.